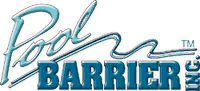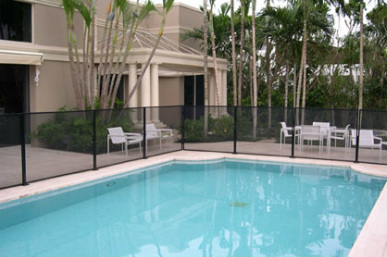 POOL BARRIER - Pool Fences
Pool fences are the ultimate in safety. Protect your family with a strong, durable, high-quality pool fence from PoolBarrier. Call
Tropical Design
today (808)373-3017 to get an estimate on your pool fence.
The materials used in all PoolBarrier products meet or exceed ASTM standards. The extra-strong, marine quality aluminum poles are force-fitted into plastic sleeves embedded in the pool's surrounding deck surface. The extra-tough mesh fencing is available in heights of 3-1/2', 4' and 5', and is so strong that it will resist tearing even if cut. PoolBarrier fences are easily removable and come with an unconditional guarantee for five years. MORE INFO - Go to >
PoolBarrier.com
---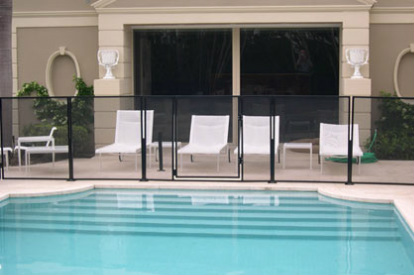 Pool Barrier™ Inc., including its managers and authorized dealers, is dedicated to child safety and aiding in drowning prevention with high-quality products. For 21 years we've been manufacturing and installing reliable, U.S.-made, high-quality pool fence safety. Our products are engineered to be durable and dependable. The pool should be a fun place, not a place of concern, and Pool Barrier™ safety pool fences help to ensure a safe, fun pool environment. Every Pool Barrier swimming pool fence is installed by factory-trained authorized dealers that have been trained to meet our standards.
Our standard Pool Barrier™ safety pool fences are manufactured with the highest quality materials. The poles are made with marine-quality T-6063 aluminum and TRI-Core construction, which was designed specifically for Pool Barrier™ Inc. in 1994.The poles are force-fitted into non-conductive plastic sleeves that are embedded around the pool's deck surface. Due to the polymers used, they are able to withstand continual outdoor exposure. Our durable fabric is made out of a transparent Textilene® mesh that is vinyl-coated and treated with UV stabilizers to fight against mildew, soiling, and fading. Specifically designed for outdoor furniture, our mesh is tear-resistant, even when cut, and exceeds ASTM requirements. The fencing is available in various heights to meet building codes and customer needs. The gates feature a Tru-Close® hinge cap, designed to resist climbing efforts; a Tru-Close® self-closing adjustable hinge; a magnetic gate latch with a top-pull Magna-Latch®; and Textilene® mesh. The rust-resistant gate is also one-inch reinforced and features a quiet gate-stop. All the metal, including the welded gate frame, is coated with an environment-friendly power. We guarantee our high-grade finish will not chip or fade. We use self-tapping Tek screws treated with three coats of liquid ceramic coating. Pool Barrier swimming pool fences are removable and can be disassembled within minutes for adult pool parties and barbecues. When the fence is not in use, we provide caps to cover the insert sleeves.
MORE INFO - Go to > http://PoolBarrier.ComPlace your ORDER Today !!! Call Us @ TROPICAL DESIGN , HAWAII's Only " Pool Barrier " Authorized Dealer - PHONE (808)373-3017
---