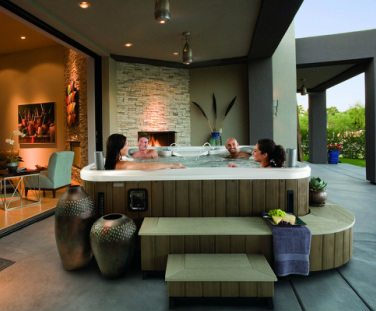 Tropical Design is the Hawaii Dealer for the finest Marquis Spas...
Marquis spas are made from the highest quality materials and are designed to be energy efficient and reliable. An innovative water management system ensures that you always have clean water in your spa, and reduces the need for sanitizers and vacuuming. Receive soothing and revitalizing hydrotherapy from specialized high-flow jetting systems and strategic positioning. Get a complete spa experience with a soothing Waterfall or a wireless remote.
For Complete Spa INFO and ALL Models available - Go to >
MarquisSpas.Com
---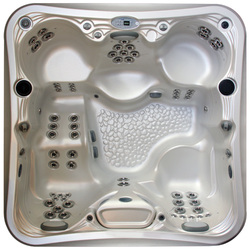 The EPIC - Capacity / Seats 5/6 Jets: 65
" Signature " Spa Line
Marquis Spas' premium line is built with high-quality materials, components and systems and are designed to provide you with the most luxurious spa experience. Each Marquis spa features advanced hydrotherapy and enhanced power.
SEE ALL 9 Different " Signature " Spa Line Styles and MORE INFO - Go to >
http://www.marquisspas.com/hot_tub/models.asp
---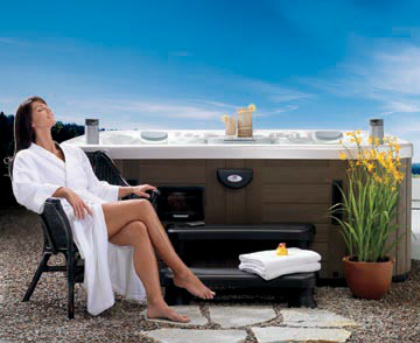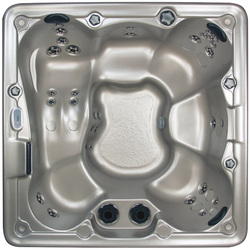 E Series - 530 Hot Tub Spa Seating Capacity 6/6 Jets - 30
" e series " Spa Line
Marquis Spas' medium range line, Everyday Hot Tubs are quality spas designed for good, clean fun! Made with the same premium materials and components as in the Marquis Spas line, a variety of stunning interior colors make these spas gorgeous as well as reliable.
SEE ALL 8 Different " e - series " Spa Line Styles and MORE INFO - Go to >
>
http://www.marquisspas.com/hot_tub/models.asp
---